Corporate Activities
Team bonding is an essential part of creating a positive and friendly energy and environment .
There is no better way to get your work place more productive and motivated than by giving everybody the excitement and fun of DANCING!
CORPORATE DANCE CLASS
Corporate Dance Classes are aimed at an absolute Beginner level and are suitable for those with no prior dance or fitness experience.
---
WORKSHOP 'Lead & Follow'
With a selection of any social dance type of your choice we guide the team to self awareness about the essentials 'what makes a good leader & what makes a good follower'. This workshop is a great tool for self assessment to discover your strength.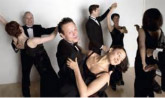 WORKSHOP 'Team Building'
Communication without words. Create a new awareness of togetherness and interaction between the team members with this specially designed dance workshop for your team.
It is a great tool for change management – enable and embrace change by feeling happy and comfortable.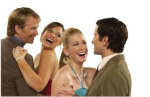 WORKSHOP 'Manager Training'
Your team is as good as their leader. This workshop will support your training on effective communication by being authentic. Train sensibility to listen actively and communicate effectively.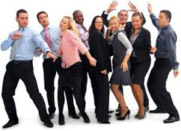 ---
At Herman Lam Dance Studio we help your
company
,
university
,
school
,
club
and
private group
to organize for all kind of events.
We produce annual dinner shows for a variety of organizations.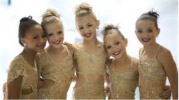 PARTY FUN DANCE
for Annual Dinner, Afternoon Activity and your choice of event.
We help you to select the matching music and dance for your theme and support your planning with advise for party details specifically for your team.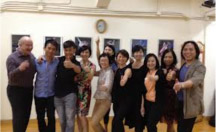 ANNUAL DINNER SHOW & EVENT SHOW
Surprise your guests & company with a show dance by either organizing training for your team or selecting a specific dance performance. It will make your event most memorable with fun and engagement.
---
Package
Please give us a call to discuss your individual team building goals.
We will help you to choose a suitable dance and music for the event.
Price
Corporate Classes / Team Building / HR Training Sessions
$2000 per 45 minute session for maximum 12 persons or less. Extra person will add $100 each.
---