Learn from professional dance teachers in Hong Kong.
Welcome to Herman Lam Dance Studio
Herman Lam Dance Studio is an established dance studio in Central Hong Kong since 2000. Teaching all types of social dances for Ballroom and Latin as well as being the Wedding Dance Expert. We are one of the leading studios in Hong Kong.
DANCING is

beautiful

happy

exercise

healthy

art


Dance is fun and healthy. At the same time it is a creative outlet for our emotions. You can learn more about yourself and your partner from the way you move. You can develop skills how to treat each other in a comfortable manner. You will gain confidence and move gracefully in all social settings. Besides, you will develop a toned and agile body as everybody wishes for to have.
---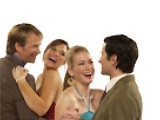 Group Class
Our group classes cover Ballroom, Latin, Bachata, Salsa, Argentine Tango, Swing, and Jive.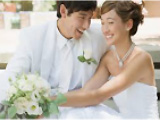 Wedding Dance
Learn to dance for your wedding is a lot of fun. The memory of doing the wedding dance can be savor for many years to come.
Corporate Class
We offer training class, team building sessions and party fun dance. We also produce annual dinner shows for various organizations.
Latest News

Fatal error: Allowed memory size of 268435456 bytes exhausted (tried to allocate 89480119 bytes) in /var/www/virtual/hermanlamdance/_class/_system/BaseClass.php on line 54